UNC Charlotte Professor Elected to Serve on National Certification Board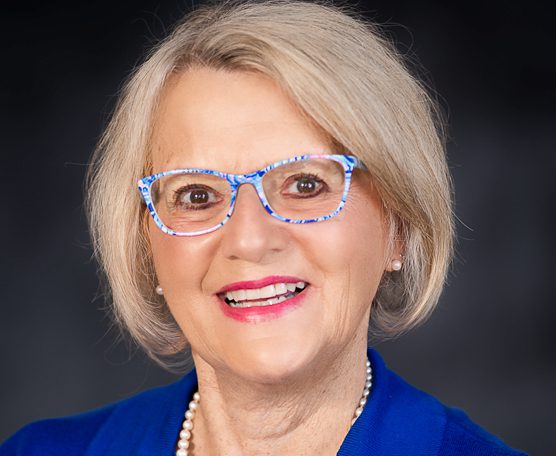 Professor Kathleen Jordan has been elected to the Board of Commissioners for the American Academy of Nurse Practitioners Certification Board (AANPCB).
AANPCB is an independent, nonprofit certifying body that provides programs to assess the professional competence of individuals wishing to enter, continue, or advance in the nurse practitioner (NP) profession. There are approximately 160,000 advanced practice nurses certified as Family NP, Adult-Gerontology NP, and/or Emergency NP through AANPBC.
The Board of Commissioners (BOC) is made up of experienced NPs that represent the population of those seeking certification. It governs all major decisions affecting certification programs and procedures and offers input and guidance into organizational decisions and policies. Its goal is to ensure the health, welfare, and safety of the public by supervising and improving standards that evaluate NPs going out into the field.
Jordan has been an advanced practice nurse for thirty years. She has worked as clinician, educator, mentor, lecturer, author and researcher. She is nationally certified as a Family Nurse Practitioner, Emergency Nurse Practitioner, and Sexual Assault Nurse Examiner for Pediatrics. She has spoken widely at national and local conferences, published dozens of journal articles and book chapters, and recently co-authored a book that was awarded the American Journal of Nursing Book of the Year Award 2020. She also serves on the editorial board of the Advanced Emergency Nursing Journal.
She has worked extensively to address the needs of underserved and vulnerable populations, particularly in the specialized field of child maltreatment, including direct patient care, education at the local and national levels, research, advocacy, and publications. "My deepest passion is for children who have experienced trauma," she said. She has incorporated this passion into classroom and clinical settings to help students acquire insight into one of the major public health problems in our nation.
"Having this seat gives UNC Charlotte visibility to promote our excellent NP programs," she explained. "At this time major changes are occurring in the academic preparation of advanced practice providers and the current methods are being challenged so having a voice at the table is of utmost importance. We now hold a big seat at the table as decisions are being made regarding future guidelines and standards."
---
by: James McDonnell, Communications Graduate Assistant