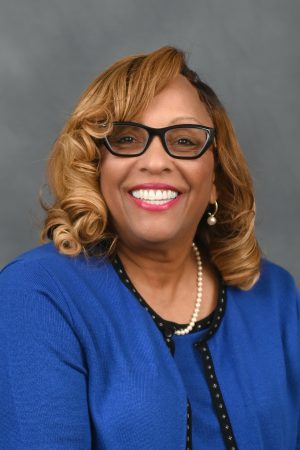 Judith B. Cornelius, PhD, MS, RN, ANEF, FAAN
Assistant Dean for Inclusive Excellence, Professor
Judith Cornelius, PhD, MS, RN, ANEF, FAAN is a doctoral prepared nurse educator whose instructional portfolio encompasses a diverse range of courses, including Critical Thinking, Leadership, Health Policy, Research, Global Health and Social Justice. Her professional journey is characterized by a commitment to advancing health equity within marginalized populations. Her research initiatives underscore her unwavering dedication to addressing healthcare inequalities and fostering improved health outcomes.
Her professional standing is underscored by her esteemed fellowships in the American Academy of Nursing and National League of Nursing (NLN) Nurse Educator Academy. These fellowships signify her notable contributions to the fields of nursing education and research.
With a global perspective, Dr. Cornelius has been collaborating with nurse educators from five distinct countries to explore nursing students' knowledge of and attitudes toward LGBTQ+ healthcare. This international collaboration underscores her commitment to promote inclusivity, diversity, and cultural competence within healthcare education.
Moreover, Dr. Cornelius has actively engaged in leadership development through participation in prestigious programs, including the NLN's LEAD leadership institute and the Sigma Theta Tau Experience Nurse Educator Leadership Academy. In recognition of her exceptional mentorship and guidance, Dr. Cornelius was honored with the 2022 College of Health and Human Services Faculty Excellence Award in Mentoring.
AREAS OF RESEARCH
Safer sexual communication with adolescents and at risk-women, Nursing students knowledge and attitudes of LGBQ+ healthcare, LGBTQ+ curricular content in Schools of Nursing, and HIV prevention in African American families
EDUCATION
PhD, 2000, Rush University Medical Center, Nursing
MS, 1985, Hampton University, Nursing
BS, 1977, Hampton Institute, Nursing
EXTERNAL AFFILIATION
National League of Nursing
American Nurses Association
North Carolina Nurses Association
Sigma Theta Tau International Honor Society (Sigma), Region 13 Coordinator
American Academy of Nursing, LGBTQ+ Expert Panel and Nominating Committee
Phi Beta Delta International Honor Society
Phi Kappa Phi Honor Society
American Association of Colleges in Nursing
National Black Nurses Association
Queen City Chapter of Black Nurses Association
RAO Community Health Board of Directors