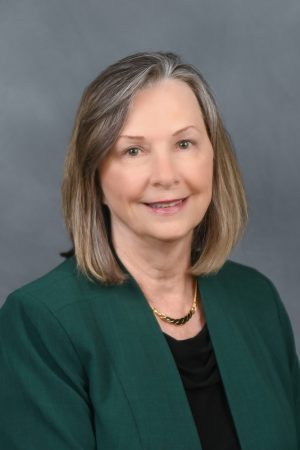 Susan McLennon, PhD, ANP, CHPN
Director of the School of Nursing, Professor
Susan M. McLennon, PhD, ANP, CHPN, was named Director of the School of Nursing at UNC Charlotte in July 2023.
An adult nurse practitioner and certified hospice and palliative care nurse, McLennon has been widely published on topics related to caregivers and neurocognitive disorders in older adults. Her work has been supported by multi-million-dollar grants from the National Institutes of Health, Health Resources and Services Administration, and more.
Prior to joining UNC Charlotte, McLennon was a tenured professor and interim dean at Texas A&M University School of Nursing. She has also served as the associate dean for faculty affairs and tenured professor at the University of Nevada, Las Vegas School of Nursing. McLennon earned a Bachelor of Science in Nursing from the University of Central Florida, Master of Science in Nursing from the University of Florida and PhD in Nursing from the University of Alabama at Birmingham. She was a post-doctoral fellow in medical ethics at Indiana University.
McLennon is actively engaged in professional organizations, serves as a peer reviewer for scientific journals, and is involved with mentoring activities.