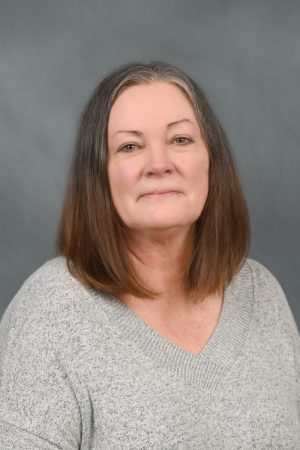 Carolyn Horne, PhD, MSN, RN, BCB
Associate Professor
Carolyn Horne, PhD, MSN, RN, BCB has extensive expertise in managing and caring for adults with cardiovascular disease. Throughout her career, she has consistently demonstrated a commitment to improving the lives of patients, particularly those facing the complex challenges of dysvascular disease and neuropathic pain following amputation.
As a Clinical Nurse Specialist, Dr. Horne honed her clinical skills in caring for individuals grappling with cardiovascular issues. Her work in this capacity laid the foundation for her future contributions to the field of healthcare. It was during these formative years that she recognized the urgent need for more effective neuropathic pain management strategies for adults who had undergone amputations. She recognized that neuropathic pain can be a debilitating and often an under-addressed issue for amputees. Her research led to the development of a tactile desensitization protocol, a complementary therapy designed to interrupt neuropathic pain signals.
She has also participated as a Co-Investigator in a Randomized Controlled Trial (RCT) centered on interventions for venous leg ulcers and diabetic foot ulcers. This collaboration showcased her commitment to evidence-based practice and her dedication to improving the quality of care for patients with chronic wounds.
Dr. Horne directs her focus toward symptom management in cardiovascular disease, particularly the concept of self-regulation. She recognized that empowering patients to take control of their symptoms could lead to improved outcomes and a better quality of life. In pursuit of this goal, she introduced biofeedback as an intervention for self-regulation.
AREAS OF RESEARCH
Cardiovascular disease, Hypertension, Peripheral arterial disease, Symptoms, symptom management, and Biofeedback
EDUCATION
Post-Doctoral, 2018, East Carolina University, Biofeedback
PhD, 2014, East Carolina University, Nursing
MS, 1998, East Carolina University, Nursing
BA, 2008, East Carolina University, Nursing
EXTERNAL AFFILIATION
American Heart Association
Sigma Theta Tau International Honor Society (Sigma)
Southern Nurses Research Society
The Honor Society of Phi Kappa Phi