Meet the Graduate: Brandon Carmen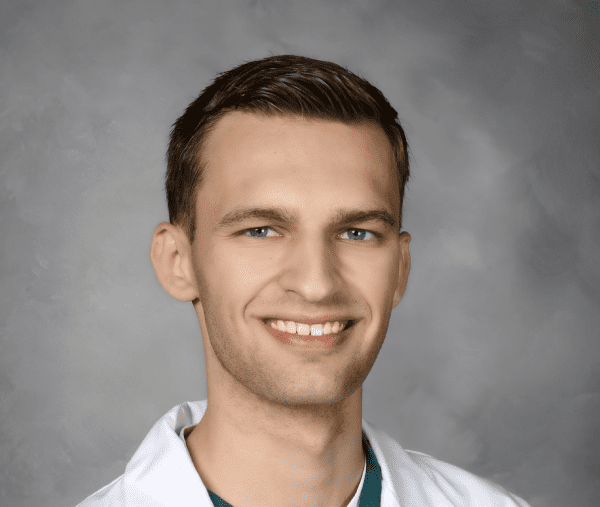 Brandon Carmen grew up in New Jersey until he was 16. He was active in high school and volunteered in health clinics and school organizations. He was very interested in science and math and always found serving others to be richly rewarding because of his own personal experiences in healthcare. A member of the Class of 2022, he will graduate with a Bachelor of Science in Nursing from the University's College of Health and Human Services. As an aspiring advanced practice nurse, he reflects on his Charlotte journey and plans for the future.
What made you want to study nursing?
When I was younger, I was hospitalized for a few weeks due to an advancing illness, which still affects me to this day. In that moment, I experienced what it was like to be truly vulnerable to the healthcare professionals who were taking care of me, and those who made the greatest impact on me and whom I felt I could trust the most were the nurses by my side day and night. After recovery, I knew that I wanted to go into a career where I would be able to give back one day with the same excellent care that was once given to me.
What motivates you to do what you do?
My motivation comes from my background as a patient, striving to be the difference through the care I deliver. When opportunities arise where I can make an impact in healthcare, whether through something as simple as a patient interaction, or something more involved such as making a difference in unit culture, I make every effort to make a positive impact at each opportunity.
Tell us about your experience with your capstone project. What made you want to do this project, and what important findings did the study reveal?
Working as an emergency department nursing assistant throughout the pandemic, I witnessed firsthand how burnout was present in the nursing staff I worked with every day and how it was affecting the care they delivered. My goal was to take the first step in identifying burnout as an issue in the department, find its possible origins, and act as an advocate collectively for the participants in presenting said findings to the leadership team so they could take the next steps in intervention.
What has your experience at UNC Charlotte been like, and how did it help you prepare for your career?
UNC Charlotte has truly allowed me to lay a solid foundation as I start my career as a cardiothoracic intensive care unit registered nurse (RN) at Duke Health. The nursing program itself has been excellent throughout my academic journey to earning a Bachelor of Science in Nursing, teaching not only the essential background needed to be able to critically think as an RN, but also being allowed the opportunities to apply said knowledge in a high-acuity intensive care unit in my final semester, learning through exposure and guidance how to truly function in that environment. Through leadership opportunities, I was able to transition from an Association of Nursing Students member to the treasurer in my junior year, and finally to the president role in my senior year. I learned that being a leader means listening with empathy and compassion, coordinating the many ideas and visions each leader has in their role and in each decision made, and most of all, to truly be an advocate for each student that the organization and School of Nursing represents.
What are your hopes and plans after you graduate?
My long-term goal is to enter the field of Nurse Anesthesia through a Doctoral of Nursing Practice (DNP) program after gaining experience in the intensive care unit as an RN. This advanced practice nursing specialty allows potential students to learn a deeper understanding of the sciences behind the systems of the body and the anesthetics that affect it, allows more in-depth research opportunities to potentially make advances in evidence-based practice and quality improvement projects, and to further advance one's leadership abilities as a Certified Registered Nurse Anesthetist (CRNA). I truly believe that as I aspire to enter into graduate studies in nurse anesthesia, the skills of leadership, research, and creating change that I learned through UNC Charlotte will follow me as I navigate my next academic journey.