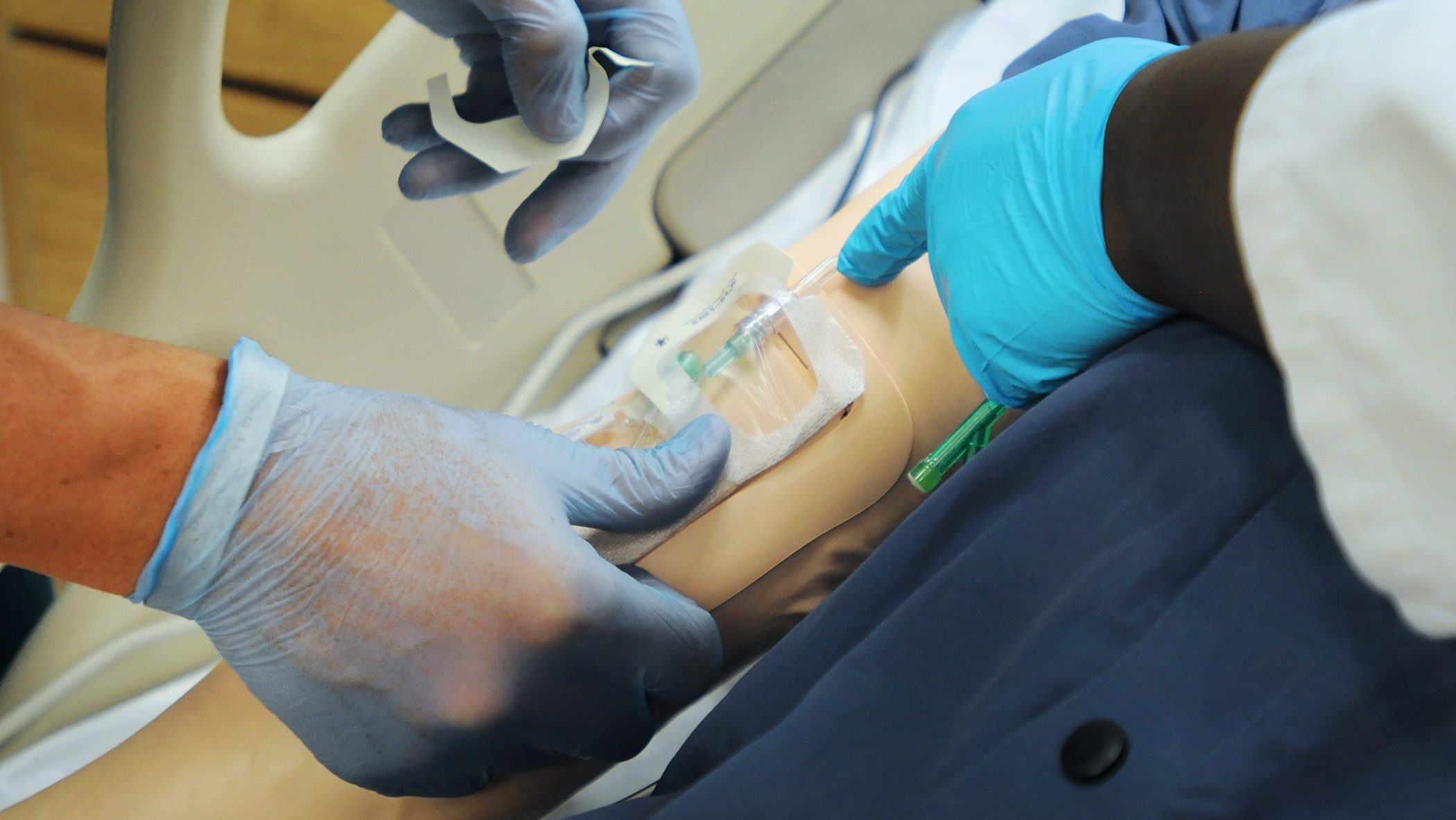 Master of Science in Nursing
Is it time to elevate your nursing career? The UNC Charlotte School of Nursing can take you there. Our graduates are scholar-clinicians who blend a theoretical understanding of the nursing field with hands-on expertise and are equipped to apply this knowledge to their unique healthcare environments.
Why choose our programs?
Students engage with highly skilled, nationally recognized faculty to facilitate the synthesis of advanced nursing knowledge to deliver the highest quality of care.
Students have full access to hands-on experiential learning and skills practice in a state-of-the-art simulation environment.
Graduates are skilled in the provision of evidence-based health care to members of diverse populations.
Graduates advance the discipline and practice of nursing through participation, interpretation, and translation of research into practice.
Graduates serve as leaders, clinicians, and scholars with the ability to influence health policy and improve the healthcare delivery system.
Hands-On Learning Opportunities
Throughout your program of study, you will have opportunities to learn from experts in the field through an array of hands-on educational experiences at a variety of local hospitals, clinics, and community settings. We have many community partners which afford excellent clinical experiences within the local hospital system, for acute and complex care of individuals across the lifespan.
Is it time to elevate your nursing career? If so, click to learn more about the MSN Requirements, Graduate Student Financial Aid, and the Graduate Application Process.
---
Program Contacts