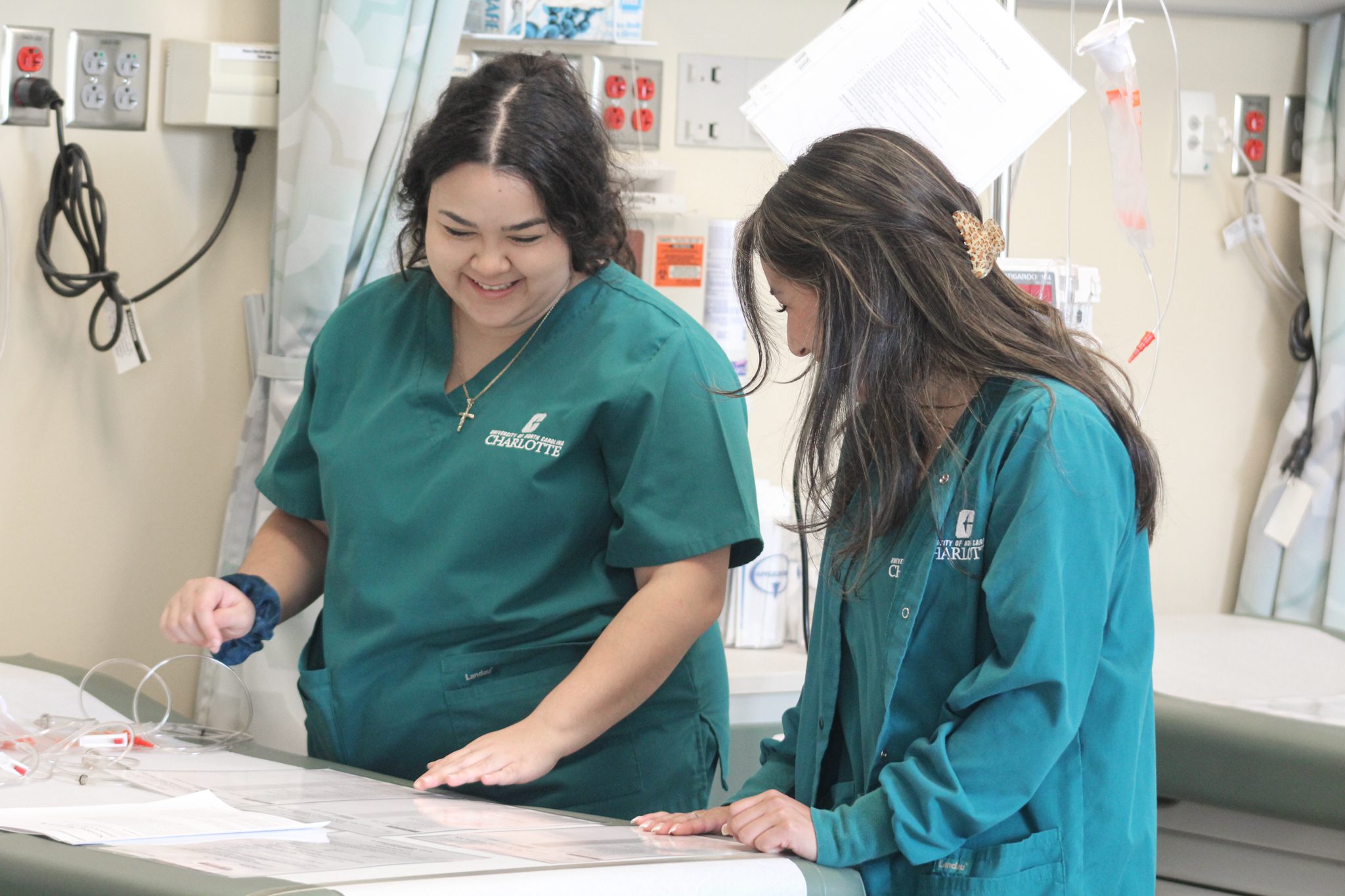 Bachelor of Science in Nursing: Upper-Division Nursing Major
The School of Nursing supports students in their academic pursuits and seeks to advise students in such a manner as to promote on-time program completion. We encourage students to pursue all avenues available to enhance opportunities for success during their initial entry into any course at UNC Charlotte, including, but not limited to, tutoring.
We are excited that our program capacity has expanded and we are able to admit more students. We evaluate applicants using a holistic admissions review. Applicants will be evaluated on multiple factors, including GPA, essays, past direct patient care and/or volunteer experience, attainment of a prior degree (4-year or higher), and hours completed at UNC Charlotte.
Graduates are eligible to sit for the National Council Licensure Examination for Registered Nurses (NCLEX-RN) The program provides the student with a background in:
Liberal arts, through the general education requirements of the University
Sciences, through the required nursing pre-requisite courses
Generalist nursing education
BSN graduates are prepared to function in a variety of care settings to include hospitals, clinics, public health, and home health agencies, hospice, and long-term care facilities. Upon successful completion of the majority of nursing pre-requisite courses, students may apply to the upper division of the nursing program. For an estimate of costs associated with enrolling in the upper-division major see Estimated Program Costs.
For more information on how to declare Pre-Nursing as a major, click here, or visit the CHHS Advising Center.
Deadlines for application to the University may be found here.
Application Deadlines
FALL Cohort:
Application Opens: Nov. 15
Application Closes: Jan. 31
SPRING COHORT:
Application Opens: Jun. 15
Application Closes: Aug. 31
---
Program Contacts