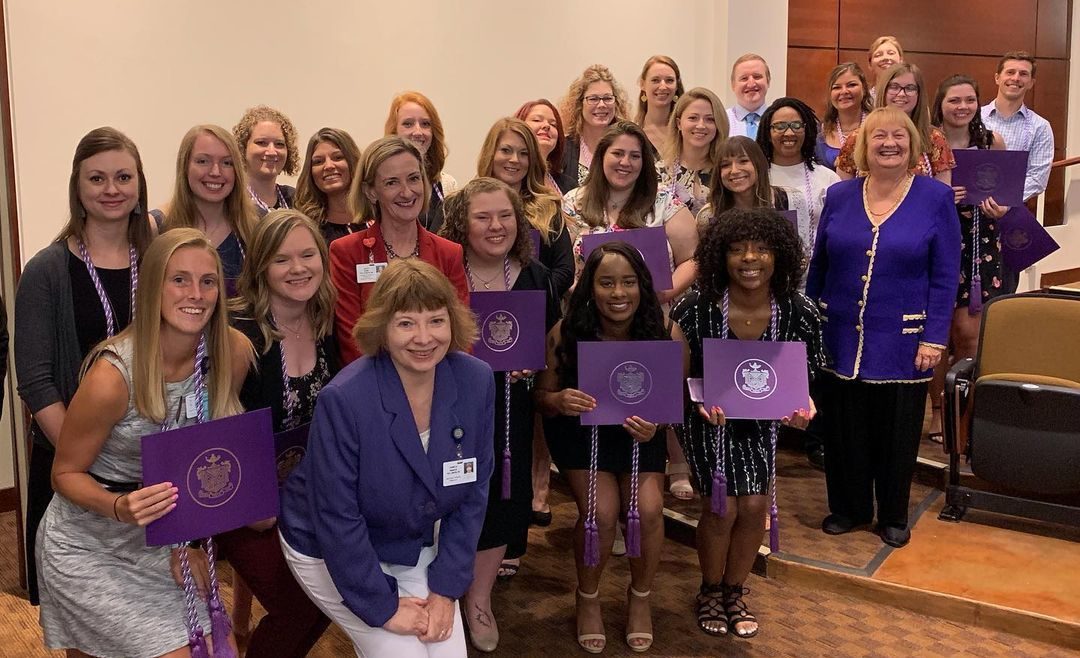 About the Organization
More than 100,000 nurse leaders from around the world are proud to call themselves a Sigma nurse.
Founded in 1922 by six nursing students, Sigma Theta Tau International Honor Society of Nursing (Sigma) has more than 100,000 active members and 600 chapters at institutions of higher education and healthcare partners from Armenia, Australia, and Botswana to Thailand, the United States, and Wales. Sigma members include clinical nurses and administrators, academic nurse educators and researchers, policymakers, entrepreneurs, and others working to fulfill the organization's vision of connected, empowered nurse leaders transforming global healthcare.
Our Vision
Connected, empowered nurses transforming global healthcare
Our Mission
Developing nurse leaders anywhere to improve healthcare everywhere
Strategic Goals
The Sigma board of directors has determined four strategic goals to guide the organization:
Grow in value for members and all nurses worldwide who are pursuing excellence.
Promote and celebrate nursing scholarship, leadership, and service worldwide.
Build partnerships and collaborative endeavors to advance the mission of the society.
Sustain and advance the resources of the society.
History
In 1922, six nurses founded Sigma Theta Tau International Honor Society of Nursing, today known as Sigma, at the Indiana University Training School for Nurses, which is now the Indiana University School of Nursing, in Indianapolis, Indiana, USA. The founders chose the name from the Greek words storgé, thárros, and timé, meaning love, courage, and honor. Sigma became incorporated in 1985 and is a nonprofit organization with a 501(c)(3) tax status in the United States. For more information on Sigma, visit https://www.sigmanursing.org/.
---
Gamma Iota Chapter
Chapter History
The Gamma Iota Chapter at the University of North Carolina at Charlotte was chartered in 1978 as a chapter of Sigma Theta Tau International. In 2001 Gamma Iota had over 400 active members with several being honored by the Society as Distinguished Lecturers or Distinguished Writers. Recognition of the chapter for overall excellence led to Gamma Iota receiving the prestigious Chapter Key Award in 1993 and 1995. A Chapter newsletter is published three times a year.
Sigma Theta Tau International, the Honor Society of Nursing, was founded in 1922 at Indiana University by six nursing students seeking an organization to represent excellence in nursing. It is currently the second largest nursing organization in the world with over 406 chapters and members in 90 countries. Chapters are located in nine countries at over 500 colleges and universities. The society's website is nursingsociety.org.
Society activities include education and initiatives, publications, an online library, and several professional development opportunities.
Gamma Iota Chapter Information:
If you are interested in joining please reach out to the Chapter Counselors: